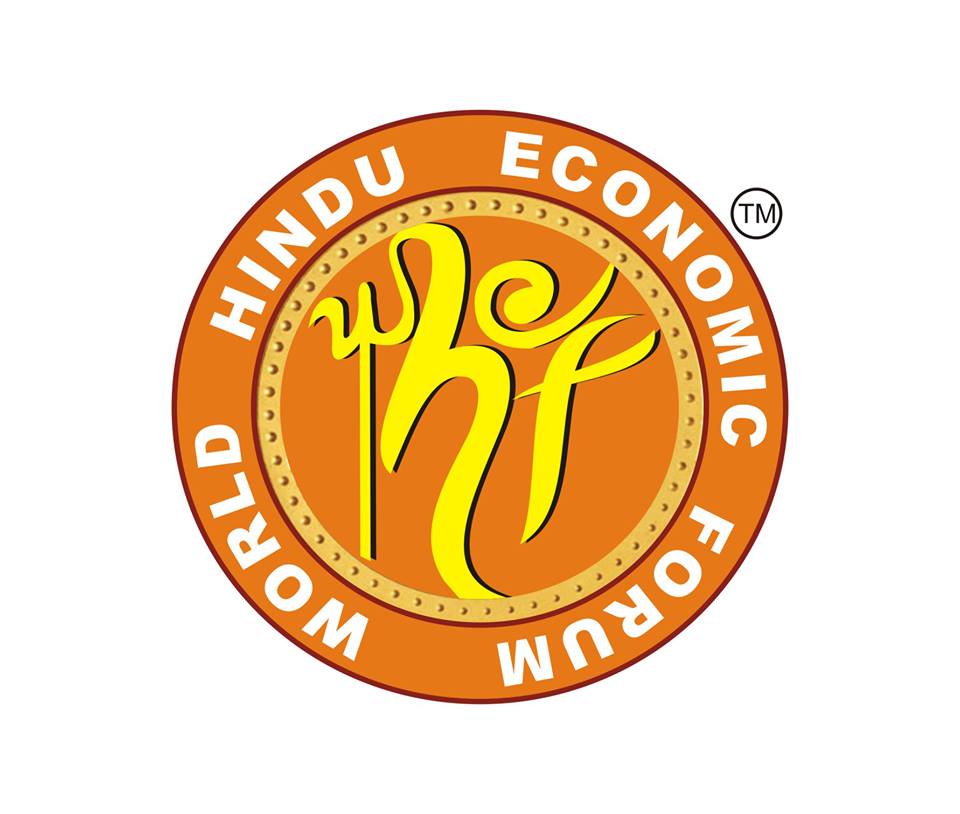 Introduction "Making Society Prosperous" – "Strengthening Economy, Shaping Future"The WHEF (World Hindu Economic Forum) seeks to bring financially successful elements within the Hindu Society together such as thinkers, industrialists, bankers, traders, technocrats, investors, businessmen, economists and Professionals so that each group can share their business experience expertise and knowledge with their fellow members so that everybody can learn about how to generate surplus wealth and to make society prosperous.
Vision:Making society prosperous.
Philosophy:Dharmasya Moolam Arthah i.e. economic prosperity is the basis to sustain civilization.
Mission:Economic prosperous through the generation and sharing of surplus wealth. World Hindu Economic Forum Hong Kong 2012 was attended by over 250 international traders economists, industrialists, prominent business persons , bankers and business association leaders from Asia, Europe,Pacific region, and Africa. 
World Hindu Economic Forum Steering Committee Members· 
Ψ – Shri Jai Dayal – Director of Dayal Group of Companies, Fiji Islands (Suva)·
Ψ – Shri Arun Kumar Bajaj -CMD of AKB Group of Industries, India (New Delhi)·
Ψ – Shri Datuk Sahdevan – CEO of National Land Finance Cooperative Society Limited, Malaysia (Kuala Lumpur)·
Ψ – Shri Sajjan Bhajanka – CMD of Century Plywood Limited, India (Kolkata)·
Ψ – Shri Manoj Kumar Motwani – Founder of MAP Asia Pacific, Hong Kong·
Ψ – Shri Swami Vigyananand – Joint General Secretary, VHP (Vishwa Hindu Parishad), India (New Delhi)·
Ψ – Shri Naresh Jain – CMD of Jainco Group, India (New Delhi)·
Ψ – Shri Vinod Kumar – Managing Director Mitre 10, New Zealand (Auckland)·
Ψ – Shri Avdhesh Goel – Joint MD of Earth Infrastructure Ltd. India (New Delhi)·
Ψ – Prof. R. Vaidyananthan – Professor of Finance in IIM Bengaluru, India (Bengaluru)·
Ψ – Shri Susheel Kumar Saraff – Chairman of Saraff Group of Companies, Thailand (Bangkok)·
Ψ – Shri Gautam Sen – Professor in London School of Economics and Politics, UK (London)· 
10 August, 2013 – WORLD HINDU ECONOMIC FORUM 2013
Discussions will take place on following points:
How to generate surplus wealth, to make society prosperous
Develop solutions on the issues of world economy like the eradication of poverty, education, sustainable development, infrastructure development, climate change etc.
The WHEF (World Hindu Economic Forum) facilitates a platform where new business ideas are submitted
Group of experts and investors will help and support the ideas in its growth into a successful enterprise.
Points :· 
The Hindus forms 1/6th of the total Seven billion global population.
Hindu contribution From 1st to 15th century was more than 35% of world GDP.
Hindus have contributed towards humanity since ages in many ways : from spiritual & cultural contributions to Vedic knowledge and scientific inventions
World Hindu Economic Forum eyes in contributing to restore prosperity to the Hindu world which represents 1/6th population of the world, Thereby contributing to humanity, global prosperity and peace
WHEF (World Hindu Economic Forum) 2013 in Bangkok will be a timely and much needed conference thereby connecting the booming economies of Asean (SE Asia) to India and providing the much needed platform for Hindu Professionals , industrialists, bankers, traders, technocrats, investors, businessmen, economists and thinkers Hong Kong being international business location was chosen as the venue for the first meeting last year in 2012.

Forum has chosen Bangkok for the second meeting in 2013. The WHEF (World Hindu Economic forum) 2013 will be held on 10 – 11 August 2013. As told by the committee members Bangkok is a very friendly place and that Thai people are extremely hospitable with international facilities especially in hosting global conferences.
The Forum will hold extended discussions on the immediate and long-term goals in the context of the needs of the global economy.
WHEF will resolve to set up an institutional framework with its cross-continental footprint which will provide market intelligence to people interested in furthering the goals of the forum. Such a framework will also facilitate a network of millions of existing and aspiring entrepreneurs.
World Hindu Economic Forum 2013 Bangkok's illustrious panelists and speakers includes following:
Shri Alpesh Patel – Oxford UK.
Shri Alfred Ford – Ford Motor USA.
Padma Vibhushan – Former Chairman of Atomic Energy Commission of India.
Dr. Gautam Sen – London School of Economics & Politics.
Dr. Anil Kokodkar – Former Chairman of Bhabha Atomic Research Centre.
Shri Subhash Thakrar – Chairman of London Chamber of Commerce & Industry.
Prof. R Vaidyanathan – Prof. of Finance at Indian Institute of Management Bangalore.
Shri Swami Vigyananand:An Engineer who graduated from the prestigious IIT (Indian Institute of Technology).Shri Swami Vigyananand has dedicated his life to the upliftment of the Hindu masses and has wandered on foot across the length and breadth of India. The brain behind WHEF (World Hindu Economic Forum) Shri Swami Vigyananand, Joint General Secretary, Vishwa Hindu Parishad .addressing to the audience in Thailand said there by giving example of Jewish people whose population is around 13 million worldwide and yet they contribute enormously to the global economy and politics.
He believes that the resurgence of the Hindu population economically will be beneficial for the whole of humanity.
§  For more Information Contact :
Mr. Sanjay Kumar Phone Number – 081 890 6227 Email – office.bkk@wheforum.org
For Media Inquiries Please Contact :
Jocelyn Phone Number – 084 016 5886 Email – jocelyn@midas-pr.com
Venue: Royal Orchid Sheraton Hotel, Towers – 2, Charoen Krung Soi 30, Siphya, Bangrak, Bangkok, 10500, Thailand
Courtesy: World Hindu Economic Forum
Note: This is old news post taken from